Looking For a Chiropractor in Naperville?

We Can Help You Get Fast and Natural Relief From Many Different Health Problems!
Visit Our Naperville
Acupuncture Clinic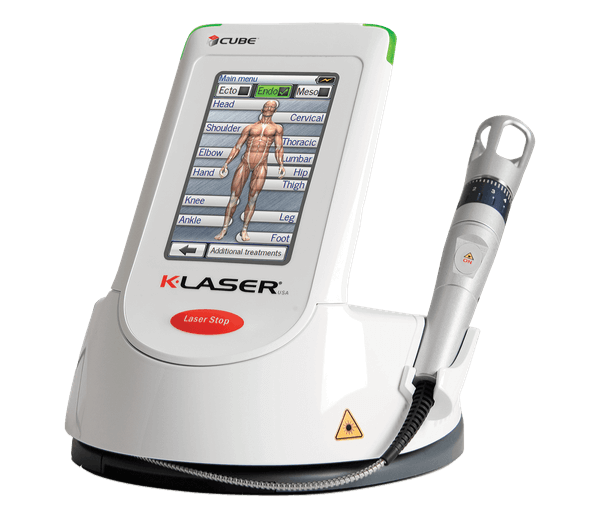 K-Laser Therapy Can Help With Pain, Inflammation, Artritis and Faster Healing!
Try K-Laser for Advanced Pain Relief
Spinal Decompression is a Non Surgical
Alternative for Herniated, Bulging
& Degenerative Discs!
Pain Evaluation
&

Recommended Treatment Options!

Dr Jennifer Wise was fantastic with my recent episode of back pain. She fit me into her schedule quickly and was able to immediately determine the issue. Her whole staff was friendly and helpful as well. I would recommend Dr Wise as a trusted advisor to anyone's health and wellness goals.

I highly recommend Dr. Wise and her entire staff at Synergy. I have always suffered from neck, shoulder and lower back pain but since I've been going to Dr. Wise, I feel amazing. She also got me started with acupuncture when I was trying to get pregnant. Everyone in this office treats you like family and are always accommodating. I am so grateful I found them!

Amazing!! If I could give more than 5 stars I would. Dr.Wise is a true professional and knows what she's doing. After suffering for weeks with back and shoulder pain I gave in and called Dr. Wise, within a few visits I have never felt better and can stop complaining. The entire staff is very welcoming and truly cares about your health!
Discover the Synergy Experience!
Chiropractor in Naperville, Illinois
Dr Jennifer Wise, DC
Director, Synergy Institute Acupuncture & Chiropractic
Welcome to the Integrative natural healthcare center you've been seeking! Finally rid yourself of neck and back pain and many other debilitating conditions without drugs, surgery or invasive procedures at Local Clinic serving Naperville, Plainfield & Bolingbrook Illinois.
Dear Friend:
I'd like to give you a warm welcome to my unique, Integrative, state-of-the-art healthcare centers where we offer the newest, most patient oriented form of healthcare available anywhere.
My name is Dr. Jennifer Wise, DC, and I am a Naperville Chiropractor and the Director Of Synergy Institute Acupuncture & Chiropractic . Synergy has been my life's work since 1999, when I set out to create a new, different, advanced, yet natural form of patient care.
It is my mission to deliver healthcare services that would enable people with lifelong conditions, chronic or acute pain, or other forms of debilitation and misery to be able to experience relief and wellness…WITHOUT DRUGS, SURGERY OR OLD FASHIONED INVASIVE PROCEDURES!
This was not an easy task. In those days, and to some extent now-a-days as well, many healthcare professionals still resort to merely treating symptoms with drugs, surgery and other unpleasant, sometimes dangerous procedures, instead of treating you as a whole person, with proven, natural, highly scientific alternative methods that can provide the relief or wellness you want so badly.
See, when you have debilitating neck, back, low back or leg pain for example, simply masking the pain with drugs can be dangerous…and does nothing to remove the condition that is causing the pain in the first place.
Also, many people seeing more traditional physicians have been immediately routed into the operating room to attempt to relieve the cause of an acute or chronic condition…when potentially much safer, natural, alternative therapies can also remove the cause of the pain.
At Synergy, we do not have that "false pride" many physicians have, thinking that they, and only they can help you. We have no ego issues. We work together as a team with the dedicated staff of professionals within our own office…and continuously work outside of the office with other physicians.
Our Convenient Naperville Integrative Health & Wellness clinic serves Naperville, Bolingbrook, Plainfield, and Aurora.  Why have we enjoyed so much success? Well, I feel it's due to the fact that:
We continually seek out and offer the most effective and advanced treatments and technology. We find the therapies that are proven, tested and efficacious, but do not require invasive procedures nor drugs! (We are usually the first clinic in the area to provide these state-of-the-art treatments that other clinics take years longer to offer…if they ever offer them at all!)
Each patient is treated as an individual and has a customized treatment plan created just for you! No "one-size-fits-all" healthcare delivered at Synergy!
We have extensive experience with working with frustrated patients and more complex cases!
Each patient is a VIP! You will be treated as a special person, and have an incredible experience as a patient!
We put together special treatment programs for difficult conditions such as herniated discs, bulging discs, degenerative discs, spinal stenosis, sciatica, low back pain, neck pain, radiculopathy, TMJ, fibromyalgia, chronic fatigue, chronic pain, sinus headahces, tension headaches, migraine headaches, carpal tunnel, tennis elbow, neuropathy, plantar fasciitis, scoliosis, arthritis, shoulder pain, rotator cuff injury, frozen shoulder, knee pain, and much more!
Our multidisciplinary team has so much to offer. You have your own Naperville chiropractor, physical therapist, and massage therapist working together all under one roof. You really have to give Synergy Institute a try, because words alone cannot express the Synergy difference!
Once you see how much we care about you, allow us to put a customized, healthcare program for you, and experience the "Synergy Experience"…you will be so thrilled that you finally found doctors who will take the time to discover what's really wrong with you!
AND we'll be able to provide you with effective, painless, safe and PROVEN therapies that eliminate the underlying CAUSE of your problem…not merely cover it up with risky drugs or invasive measures!
Why not call us now and take advantage of our remarkable, NO-COST, NO-OBLIGATION, private, one-on-one initial consultation? What have you got to lose? You know that the traditional, old-school methods you've been subjected to up until now haven't worked…so why not experience the new, modern, 21st Century way healthcare will eventually be delivered to all patients NOW?
Please call us NOW, while this is fresh on your mind, and before you forget! We look forward to having you as a new patient, and finally helping you solve the ongoing or acute health issues you face!
Sincerely,
Dr. Jennifer Wise, DC
Director, Synergy Institute Acupuncture & Chiropractic